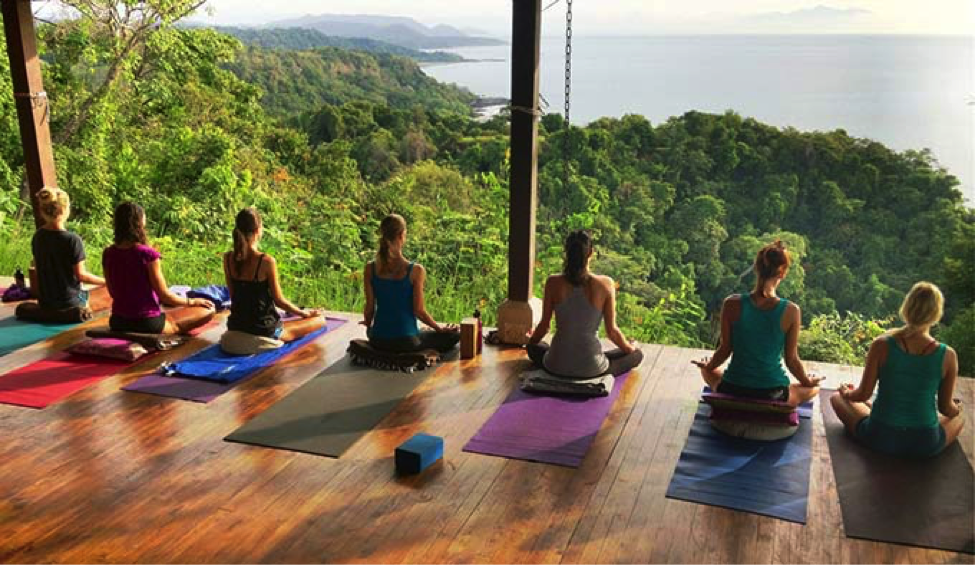 The words "yoga retreat" usually conjures up images of exotic locales, but the United States has a lot to offer too. If you've ever had any interest in attending a yoga retreat but you don't have the time or money to spend on a weeklong yoga retreat outside of the country, consider trying one in your own backyard. Yoga retreats can be found all over the country, in almost every state, but finding the right one for you depends on what kind of yoga retreat you are looking for.
No matter what yoga retreat you end up escaping to, the benefits will be the same. Attending a yoga retreat will help take your yoga practice to the next level, gain a new perspective by visiting a new place, provide you with the right environment for meditation, and help you relax and de-stress. Plus you'll have healthy food provided to you without having to put in any work and you can digitally detox, create new habits, make new friends, and step away from home long enough to start appreciating it again.
Here are 5 of the best yoga retreats in the US for your next vacation:
White Lotus Foundation Retreat Center, Santa Barbara, CA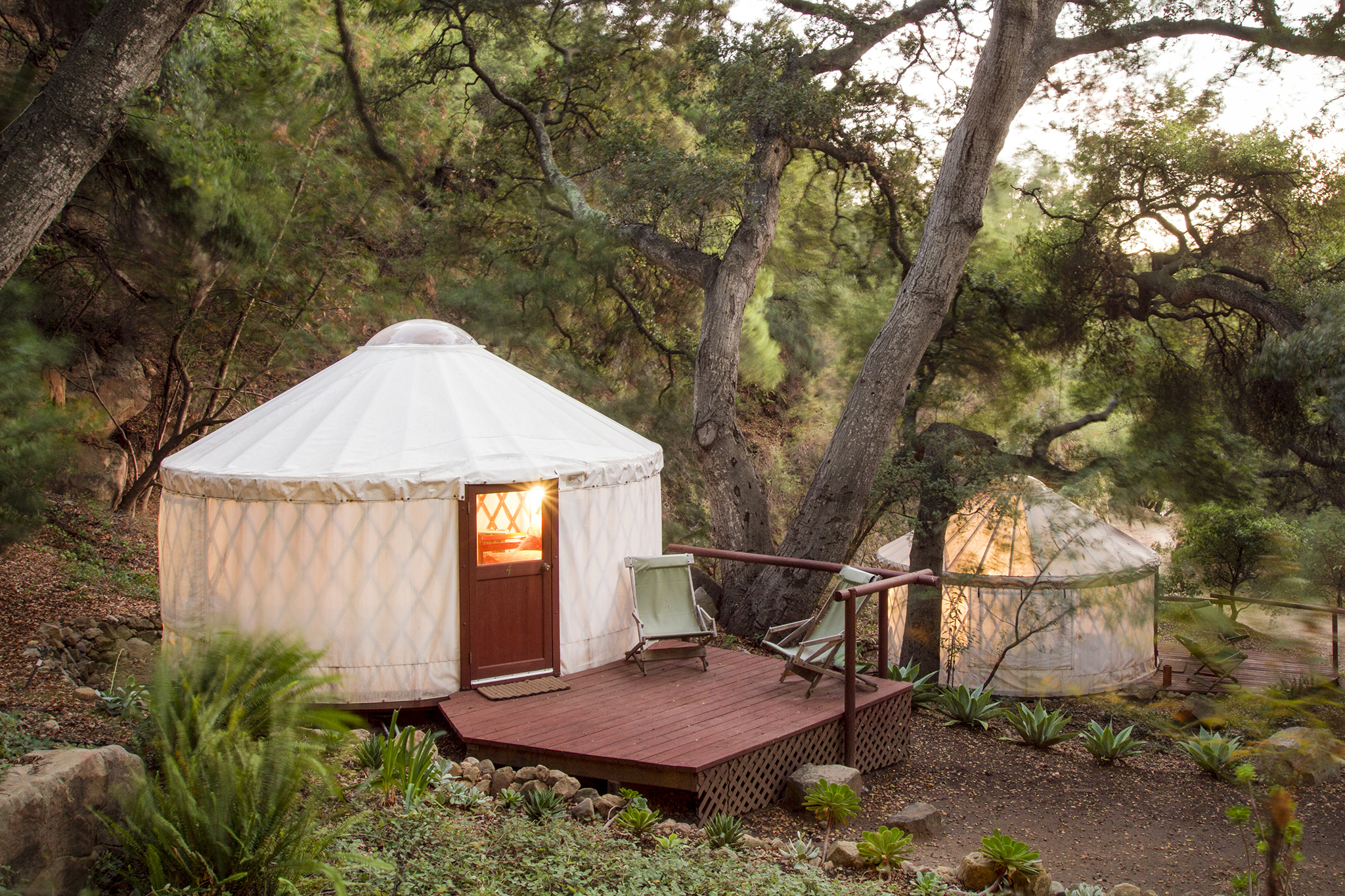 The White Lotus retreat center was founded in 1983 by Ganga White, one of the country's most well-known yogis, and has served as a gathering place for devoted yogis for decades. The campus sits in the mountains overlooking Santa Barbara with a view of the Pacific Ocean in the other direction. At the White Lotus, you'll feel close to nature while saluting the sun surrounded by mountains and sea. Retreats are offered year-round with scheduled activities like daily yoga, hiking, silent meditation, swimming, and gourmet vegetarian meals.
Omega Institute, Rhinebeck, NY
The Omega Institute is set on 250 sprawling acres in the breathtaking Hudson Valley. The nonprofit center devoted to well-being offers rigorous and restorative yoga workshops as well as wellness vacations. Retreats are available spring through fall with daily classes in yoga, tai chi, movement, and meditation.
Big Sky Yoga Retreats, Bozeman, MT
Big Sky Yoga Retreats is located an hour north of Yellowstone National Park and is surrounded by lush green forests, snow-capped mountains, and refreshing waterfalls. This yoga retreat center is best known for its offerings of a blend of yoga and horseback riding. All levels of yoga are accommodated, and the retreats offer two yoga sessions per day including lessons in restorative and vinyasa flow yoga. Escape to this yoga retreat to enjoy starlit nights, a mountain-themed cuisine, and a superb wine list.
Sedona Mago Retreat, Sedona, AZ
The Sedona Mago Retreat center is perfect for stressed-out vacationers who want to enjoy the 163-acres of red rock formations, Native American ruins, majestic mountains, and lush green gardens. Sedona Mago allows you to escape from the hustle and bustle of modern life and enjoy specially curated programs for holistic healing like Stress to Strength. Additional offerings include yoga classes, chakra readings, meditation classes, and mindful breathing.
Kalani, Pāhoa, HI
If the mainland United States doesn't interest you, then escape to Kalani, a yoga retreat center located on 120 acres of Hawaii's Big Island. Founded by Joel Tan, the yoga center is nestled between the tropical jungle and the Pacific Ocean and includes rich offerings in exploring Hawaiian culture. One of the largest yoga retreat centers in the region, Kalani offers more than 50 classes per week in a dozen styles of yoga.